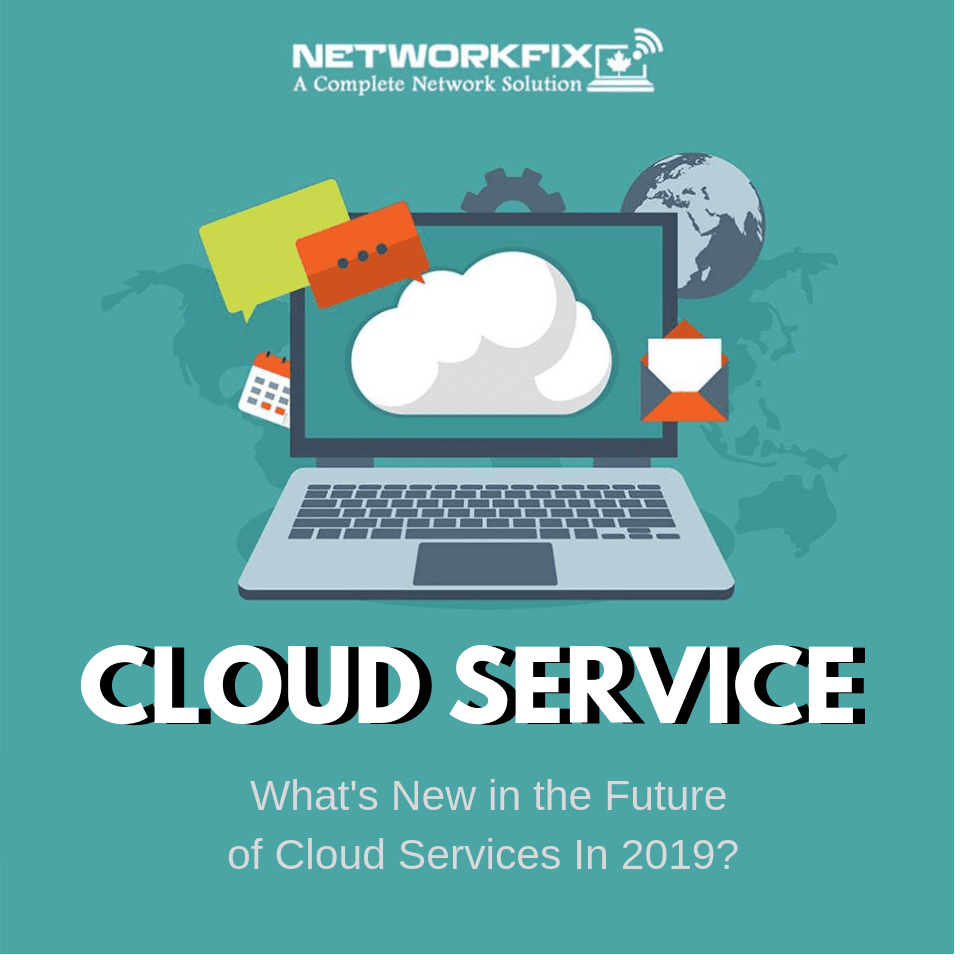 A Step Ahead in the Future of Cloud Services in 2019
After transitioning from an essential tool that aided in smooth computing experiences to a scalable service that is practically the need of every modern firm in today's tech-savvy world, cloud computing has come a long way. The surge in competition has evoked a must-have mindset in this digitally dependent world. The year 2018 came through with some groundbreaking trends, and 2019 is expected to come as a breakthrough year for cloud service trends.
What's New in the Future of Cloud Services In 2019?
Hybrid Cloud Solutions
With growing hybridization in every field, cloud servicing isn't far behind. The sharing of data between public and private applications is the need of the hour.
This trend is cost-effective and is adopted by the small, medium as well as large scale organizations. It is the only service that tends to the dynamically growing market requirements. It is expected to kick off in full swing in 2019.
Automation
Due to the fast-growing adopting cloud computing all over the world, companies are dealing with more influx of data. This results in the use of more human resources and constant repetition of administrative jobs.
The introduction of electronic resources will limit errors and produce more quality work ensuring higher productivity. When there is a substantial saving of time and money, this trend will enable current administrative jobs.
Crowdfunding
Usually, data is stored in remote locations, and mostly all the servers are owned by the big four – Google, Apple, Amazon, and Microsoft. With data privacy and too much power consolidations limited to few cloud operators, there will be a time for crowdfunding to define this approach.
One of the fewer considerations, we believe will add to the already heavily used crowdfunding in the world today.
Improved Internet Quality
The internet has taken over the world by storm. It has only grown in magnitudes since its introduction. With the expectation of faster application downloads and high-quality services,  the data generated and stored increases in huge quantities.
These fast loading processes will lead companies to boost their network quality and upgrade their platforms to provide better solutions for their client requirements.  Directly proportional to the enhanced networks, the IoT and IoE will significantly gain from faster speeds. They will, in turn, receive and give out data far more efficiently.
Data Mining
Data mining is the ability to use the current cloud data most efficiently. There are different types of data mining namely, multimedia, ubiquitous, distributed and spatial and geographic. Because all these trends have loads of feedback, passenger experiences can be highly improved. Once they can zero in on the one thing that they want to enhance, they can take a more informed call.
Cloud is a revolutionary technological breed enabling globally digitized organizations in doing their businesses more effortlessly. It has become apparent as a must-have tool for innovative aids to better the work ethics, productivity and will only further enhance in 2019. Numerous companies have dipped their toes into the lucrative IT world in the last few years. Networkfix Inc is one such prolific Canadian company.
With a deadline driven code of conduct, it ensures cost-effective managed IT services in Ontario promptly. Their cloud services include email security and archiving, building and deploying new apps and services, provision of secure storage space, sales automation software, to name a few. With a whopping 19 years of experienced, Networkfix.ca is your SPOC for any cloud service Toronto related solutions.