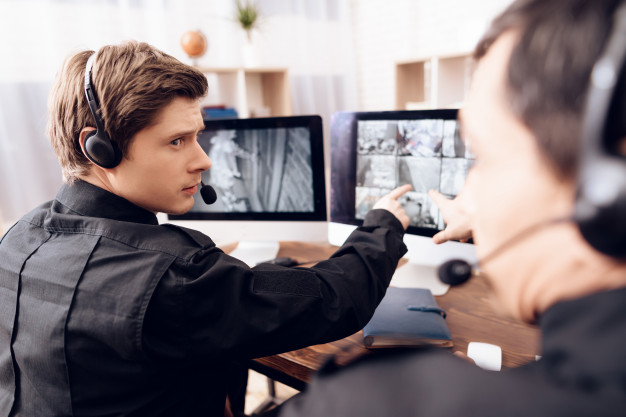 4 Reasons to Use a Virtual Security Guard on Your Property
If you want to improve the security aspect of your business, a virtual security guard is a great option you can consider. This system uses the internet, live video technology and trained security officers to provide you with remote surveillance, so if you are interested in protecting your company, a virtual guard would be a great investment, and here are the reasons why:
Fewer resources are required
Compared to traditional guards, this remote guard system is easier to maintain, and your company will not have to spend as much on security. You will see reduced costs because you will not have to worry about the cost of recruitment nor will you have to maintain your security team, and this will help tremendously with your company's bottom line. A virtual security guard will scan your entire property and has the ability to keep tabs on everyone, so you won't be lacking in this regard.
Enhanced security
This option will provide you with peace of mind because the video cameras on your property connect to the internet and a security expert monitors the footage on larger screens making this an efficient solution. The cameras monitor a wider area, and thanks to innovative and advanced technology, they deliver realistic images to the screen, so the security expert will be able to see everything taking place on the premises. This real-time surveillance is a better option than the use of guards who may not catch suspicious activity when walking around because they may miss a certain area. If the virtual security system detects a problem, the security specialist will send dispatch to the scene or will call law enforcement and provide them with details regarding the situation and its severity.
Less risk
Employing security guards can become a liability because there is always the potential for injury to the guard or visitors on your site. If your security guard were to become injured while on the job, your company would be liable, and if they were to injure a visitor, your business might have to go to court. Both of these situations would affect your business operations and would cost a fortune but a virtual security guard would eliminate this concern and would minimize these types of risks.
Improved surveillance
This system will allow you to request customized data and video footage, so you would have better surveillance of personnel and would be able to track employee arrivals and departures. You can also monitor the staff that comes in after-hours, so you would have surveillance when the cleaners or landscapers are on your property. Should there be an altercation between your employees, you could request live footage of the incident and use it to resolve the matter. There are a ton of advantages to this option, and your business would benefit greatly from a virtual security guard.
The experts at Networkfix can provide you with an IT security assessment because we specialize in IT security services, so if you are in the Brampton or Mississauga areas, contact us today!