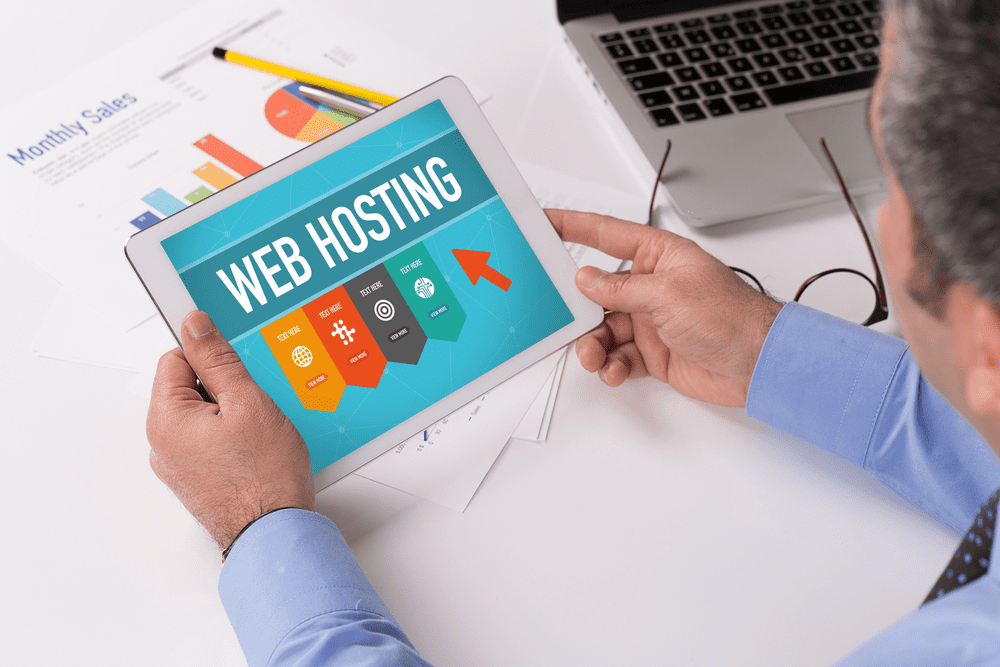 Web Hosting Plan – How to Select the Best One?
Websites are essentially online windows which display the multiple features of your business. They provide a platform for your business to portray its strengths and attract potential customers. However, the quality and standard of a site are entirely dependent upon its host. This is why it is vital to choose the best hosting service for your website.
When it comes to host a website in Mississauga Harbors a number of companies which provide competent and affordable web hosting services. Nonetheless, before deciding which service provider to go for, it is important to know what is web hosting and the things you should be careful of before selecting an appropriate web hosting plan.
What is Web Hosting?
Web hosting is basically a service which allows individuals and organizations to post a website or a web page over the internet. A web hosting Services Company is an organization which ensures that the technology required for the website to be hosted on the internet is available.
These websites are hosted and stored on servers. Whenever users want to view a web page, they type in the domain of the site name in their address bar. This connects their computer to the server which hosts the website, thus directly delivering it onto their browser.
Though there are a plethora of attractive web hosting plans available, you must select the one which meets your needs, especially if it is a business website.
Here are a few factors which you must consider in order to choose the best hosting service.
Reliability of the server –  The reliability of the server which hosts and stores your website is the most important consideration. You should verify if users will be able to see the website just the way you designed it. The web hosting Services Company should also promote a high level of uptime i.e. the amount of time for which your website stays operative. Anything less than 99% of uptime is considered unacceptable. It is also prudent to check the past consistency of the server's performance. Only a consistently active server can deliver efficient web hosting.
Compatibility with your needs – Your web hosting plan should provide a seamless integration of the website with the host. Whether the site has been self-styled or if it has been designed with PHP, WordPress or some other software, the web hosting package you choose must be able to work effectively with whatever you use. Its compatibility with your requirements should be absolute and complete.
Ability to handle traffic – If your website is new, most hosting plans will be able to successfully handle your traffic. This is because new sites take time to build a following and hosting accounts can usually manage between 30,000 to 40,000 monthly visitors without any hassles. But, if your expected traffic is anything more than this amount, you must make sure that your hosting plan can accommodate and account for the higher numbers.
Affordability of the plan – Before you opt for a specific web hosting plan, you should be well aware of the cost which your budget permits. If you require inexpensive hosts, shared hosting plans are a good option to explore. However, if you need customized content, having an individual plan is much better. Browse through each plan and cautiously analyze the features being offered. Select the most affordable web hosting services but ensure that the services you are paying for are worth it.
Quality of customer service – Last but not the least, a quick research about the quality and accessibility of the host's customer service is a must. As a customer, you might need help setting up your website and undertaking basic hosting processes. Similarly, once your site is up and running, you might want to speak to someone in case a problem arises. This is why an easily accessible customer support setup is a necessity for a good web hosting plan.
Out of several hosting providers of in Mississauga and Greater Toronto area, NetworkFix is one of the few that offers affordable, secure and efficient hosting solutions for your business site. With its strong networking, consulting and computing platforms, it has been able to deliver consistent and steady hosting services to many business websites.
As the reach of the internet is expanding more than ever, websites are increasingly becoming a mode of obtaining information and an instrument of communication. To reap the rewards of their unlimited potential, make certain that you choose nothing less than the best web hosting plan.