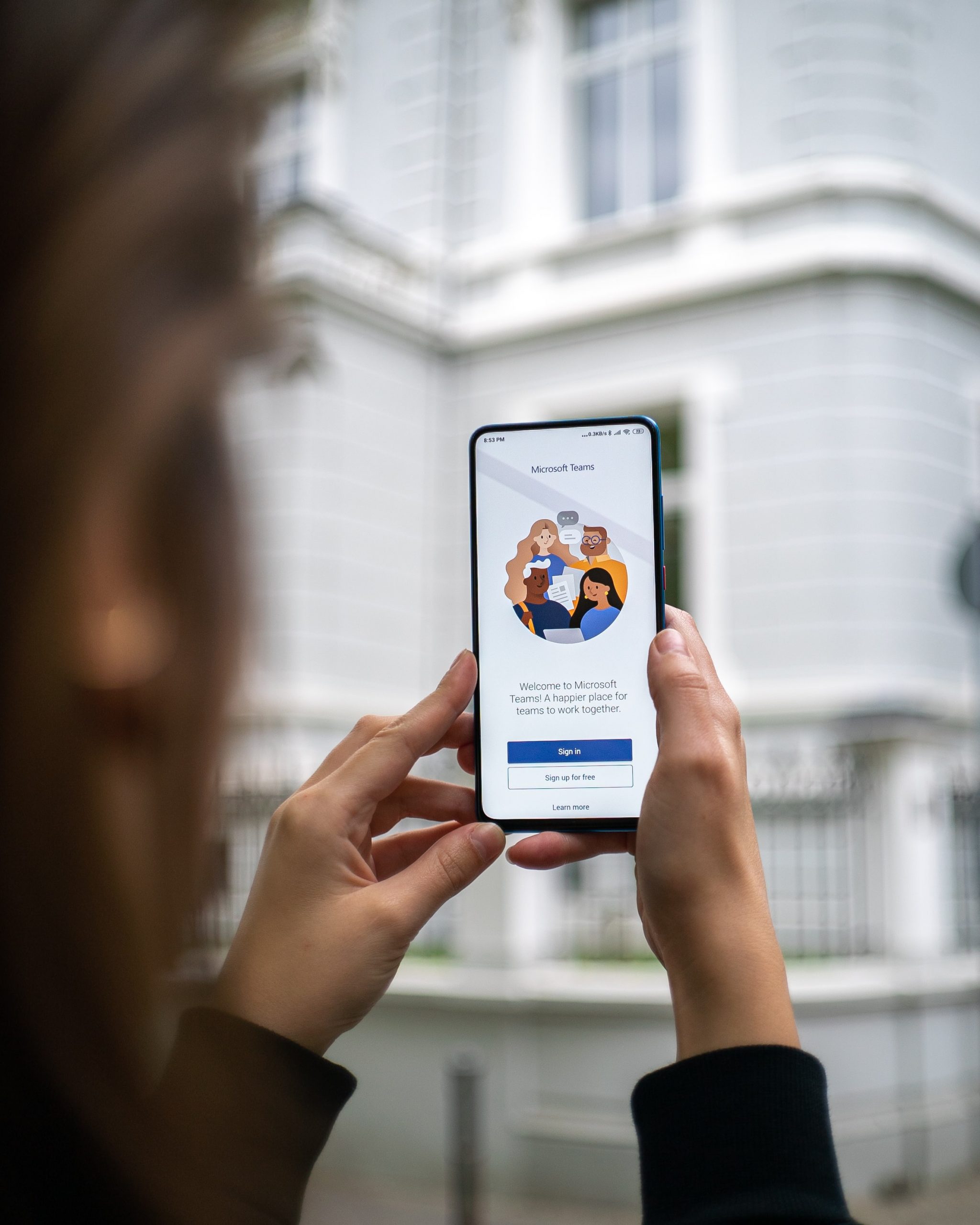 Microsoft Teams – The Future Of Collaborative Workplace Hubs
Microsoft Teams is a collaborative virtual workspace that provides access to create long-distance meetings for free. It provides access to many people to connect during business meetings, school and to connect friends and family during the weekends, holidays or weeknights when you have the time.
With IT business solutions, IT services and IT support companies like ours, we hope to give you that chance to speak from the comfort of your own home (or your bed). Now more than ever, online meeting platforms, such as Microsoft Teams, have become increasingly popular during COVID. Due to the fact that many people must stay home and quarantine away from distant family or friends, many have had technical issues with different meeting platforms.
With our remote IT management and IT service skills, we will tell you all the benefits of using Microsoft Teams, and what it has to offer during the tough times we are in now.
Microsoft Teams have been working for years to collaboratively bring all 365 apps together to one online meeting platform. This way, the apps are much more accessible to people who download the app onto their laptops or phones.

You can use customized backgrounds. You will no longer have to be showing your kids or messy room on camera when you are in class or in important meetings.

You can use whiteboards on Microsoft Teams just like you would have in regular business meetings or in-class lessons when you are teaching students.

Content aware and intelligent cameras. With the extensive camera quality and technology on Microsoft Teams, if you are talking or presenting a video, students, friends, or co-workers will see you easily without anything blocking their view.

Live captions and subtitles. This makes Microsoft Teams accessible to those who have internet issues during the day, or cannot hear properly, it helps people on the streaming platform to understand important content.

Privacy and security when you are in need of it. This makes it so that hosts of different meetings can restrict certain actions performed on camera, they would also be able to limit access to the meet; this way, you don't have to worry anymore about people hacking any of your online servers.
With many more IT functions on Microsoft Teams, it is important to know how to use the app and how to use its functions so that when you are in need of IT assistance, you can know the exact errors on different servers. Networkfix is a business that knows the struggles you have been going through during difficult times with what feels like a never-ending pandemic. We offer cybersecurity and remote IT services so that our clients can use different apps from their home stress-free.