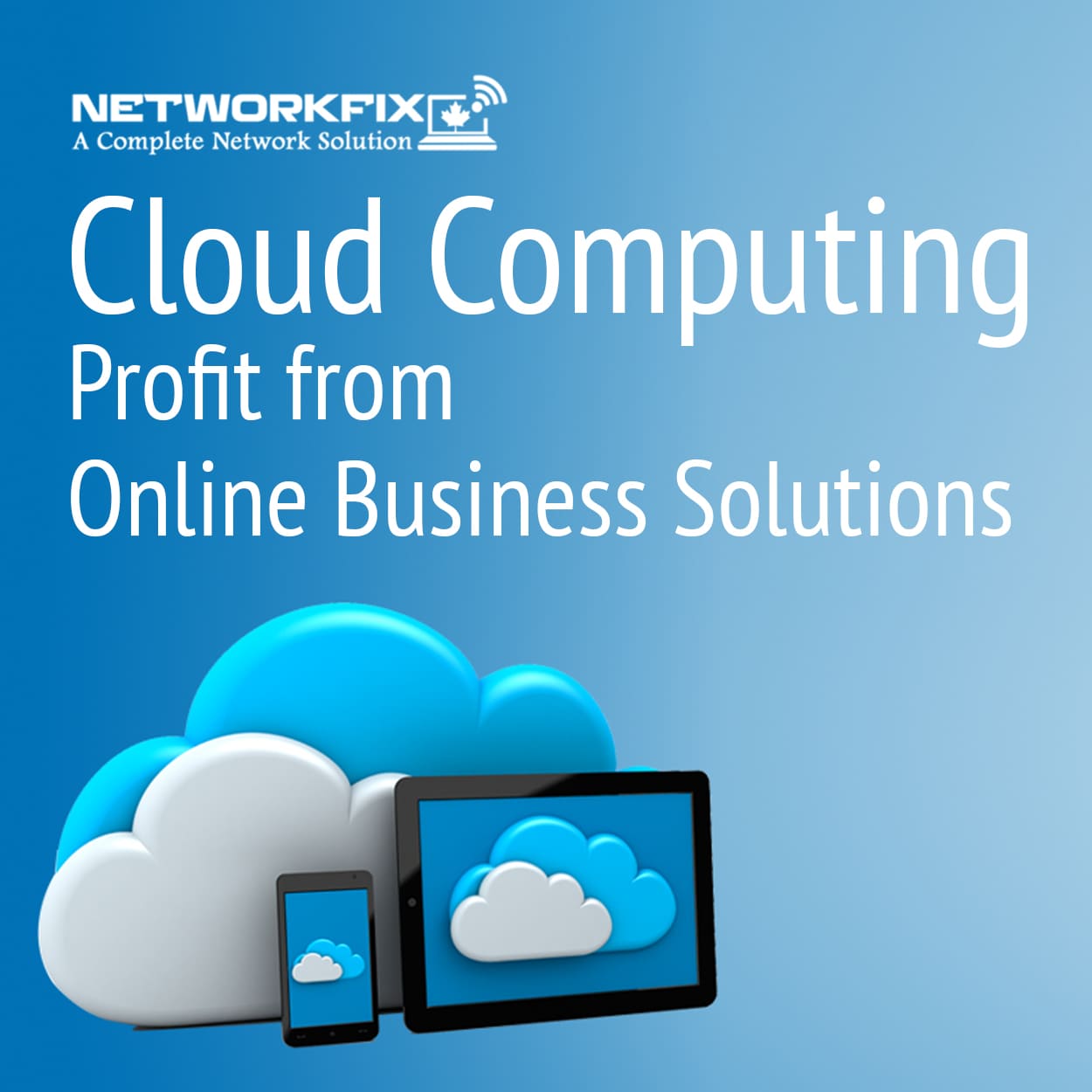 Cloud Computing – Profit from Online Business Solutions
What is Cloud Computing?
Computing services like servers, database, storage software, networking, and analytics are indispensable parts of businesses today. When these solutions are provided over the internet, they are known as cloud computing services. These services are billed according to usage.
What are the Advantages of Cloud Computing Services?
Economical – Having your own data center means paying salaries to IT professionals, electricity bills, hardware and software costs which can turn out to be very expensive. Cloud computing will perform the same functions through an online software at a nominal subscription fee.
Fast – The computing resources you require for your operations are usually provided within minutes at the click of a button. Capacity planning takes lesser time, and there is a lot of flexibility with self-service as well as on-demand service.
Portable – The IT resources you require from any geographic location can be provided at the right quantity in terms of computing power, bandwidth, as well as storage whenever you need it. There is greater elasticity as well as scalability.
Productive – There are a lot of time-consuming tasks like setting up hardware, patching of software and so on which cloud computing manages, allowing IT professionals to concentrate on important business targets.
Improved performance – The secure data centers worldwide under cloud computing services are upgraded on a regular basis using the latest computer software. You get one corporate data center and it will help you reduce costs and avoid delays in data communication.
Reliable – It is easier to create backups of important data easily and in a cheaper way.
Know the Different Types of Cloud Computing Services
There are three types of cloud computing services, namely:
Infrastructure-as-a-service (IaaS) – Under this type, you rent the services you need through a cloud provider whether it be servers, operating systems, networks, or storage and pay for the same.
Platform as a service (PaaS) – Creating mobile or web apps would require the setup and management of infrastructures like servers, network, databases, and storage. With cloud computing, the entire environment to test, develop, deliver, and manage software applications are available on demand. As a result, mobile or web apps can be created by developers much faster.
Software as a service (SaaS) – With this service, software applications are provided on a subscription model. The software is hosted and managed by the cloud provider who takes care of maintenance issues such as upgrading of the software or security patches and the associated infrastructure. You can operate the software using the Internet from your tablet, phone, or personal computer.
How Does a Cloud Computing Work?
The cloud computing services you can avail of varies from provider to provider. Developers and IT professionals can order the required resources as well as handle account management through a user-friendly dashboard that is compatible with most browsers.
What are the Applications of Cloud Computing?
App creation – New apps can be created by developers easily as cloud computing provides the required infrastructure.
Data storage – Cloud computing makes it extremely convenient for data storage, creating backups as well as aiding data recovery in case of a crisis.
Website hosting and blogs – There are a group of servers where your website is hosted, so if there is a problem with one server, your website can be shifted to another server. This ensures that you can work without any disruptions and the uptime is guaranteed. You have access to unlimited resources starting from bandwidth to databases.
Audio and video streaming – Audio and video file data are made available 24/7 and can be heard or viewed online without having to wait for it to download.
On-demand software delivery – You can work on and access the software from anywhere through the internet. All the problems relating to managing or operating the software are taken care of by cloud computing.
Data pattern analysis – When it comes to analysis of huge amounts of data which has an impact on profits, cloud computing makes the process simpler.
Act Now for Higher Revenues
NetworkFix has been providing cloud solutions in Toronto for almost two decades in the Mississauga area. So, if you are keen on getting reliable cloud services in Mississauga, get in touch with them today.