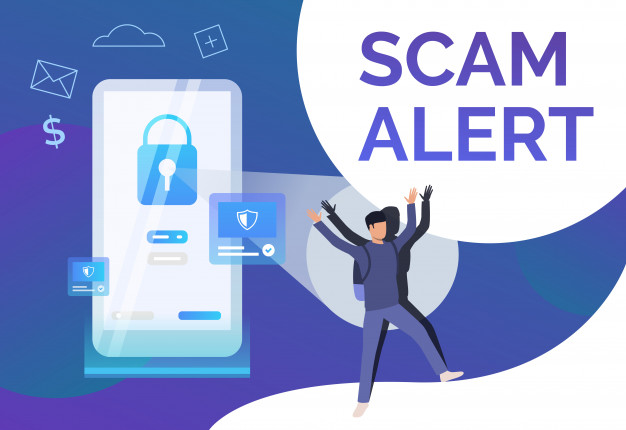 4 Most Successful Online Scams to watch out for
Online scams target unsuspecting individuals, so it is very important that you remain alert; otherwise, scammers can target your personal information through your computer or mobile device. There are a number of scams you need to look out for, including the following:
Phishing
Scammers will pretend to be your banker, service provider or even a mortgage company and will try to trick you into using your password to login into your account. Once you provide this information, they will be able to access your banking information, credit cards and social media accounts, so you need to be aware of this scam. They will mimic a brand and their login page and will create a fake login section that is identical to the original brand, so you need to pay close attention to the details; otherwise, you will not be able to notice that it is a fake.
Ransomware
Hackers will install malware on your computer, which will restrict you from accessing your files. They will ask for a hefty amount to undo these restrictions, and this type of scam is a form of blackmailing, so it is very serious. You need to be aware of fake ransomware as this is equally as damaging, and scammers will claim to have attacked your devices to exploit your sense of privacy. In order to secure the footage, you will be asked to pay them a large amount of money, so be aware of this scam.
Fake Tech Support
This is the biggest consumer scam on the internet at the moment, so you need to be very careful so that you don't become a victim. Scammers will use different tactics, and one of them may include a call from someone pretending to be a representative from a well-known software company, and they will claim to have detected viruses on your computer. If you return their call or click on the link they provide, you will be redirected to a site, and this will allow them to install malware, which would limit your access to your files. They can also steal your username and password and ask for ransom to return this information, so do not click on strange links or advertisements and hang up the phone right away if you come across this situation. Legitimate companies will never make unsolicited calls, so keep that in mind.
Fake Collection
Scammers will pretend to be tax collectors and will harass people into paying money for something that they don't really owe. They will claim to be from the tax revenue agency and will state that legal action will be taken unless the funds are paid immediately but do not fall for this and do not return their message. If you do have debt and want to discuss this matter, call the organization directly so that you can speak to a legitimate representative.
Knowledge and awareness are a must when fighting against online scams, and Networkfix can help in this regard. We are one of the top IT support companies in the Brampton and Mississauga areas, so if you are looking for business IT solutions and services, give us a call today!