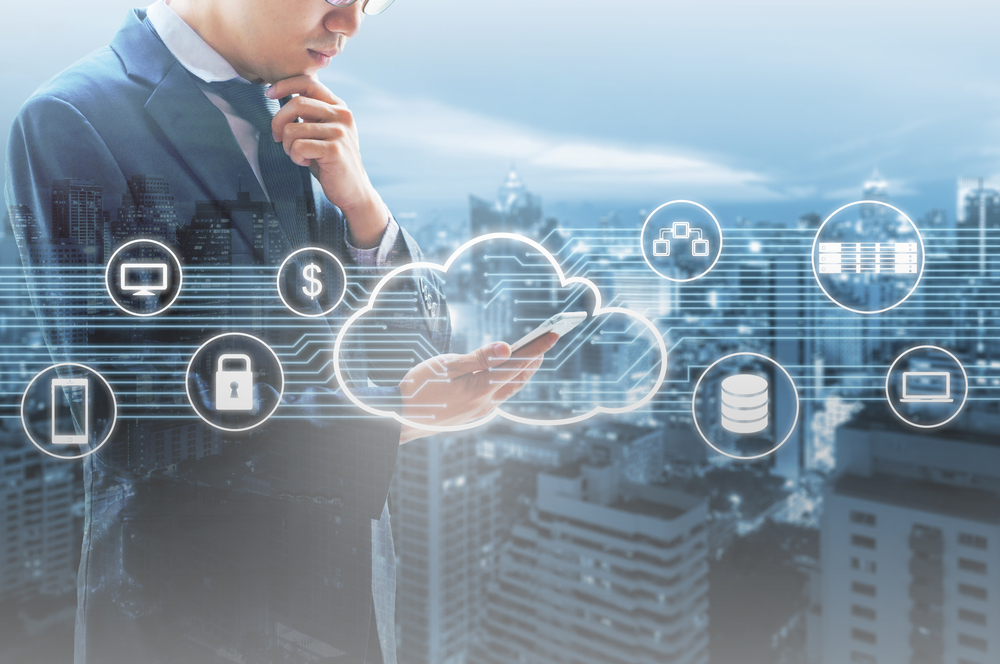 Managed IT Services Trends to Look Out for in 2019
Businesses today are getting more and more inclined towards the managed IT services for their different operational and marketing requirements. This segment of the IT marketplace is witnessing a rapid growth due to a continuous advancement in the digital world. Networkfix's Managed IT services in Mississauga help businesses focus on their core operations. Just like the information technology, the managed services market is also not stable, it keeps changing frequently. A current study report revealed that the worldwide market of managed IT services is growing and expected to gain prominence in the near future.
What does managed IT service mean?
The term managed IT service signifies the concept of outsourcing the computer network support and management of a business organization to upgrade its business operations. The companies that offer these managed services are responsible for handling the functions of an organization's IT infrastructure services and known as MSPs (Managed service providers).
In simple words, they let businesses focus on their core activities by managing their IT services which ultimately results in increased productivity and functional efficiency.
There are various reasons for which a company requires managed IT services. These reasons include-
Increasing pressure to upgrade keeping pace with the technological advancement

Unbalanced macro business situation

Lacking internal and extensive technical expertise,

Need to fulfill the demands of regulatory compliance
As the IT sector is developing continuously, it is crucial for MSPs to be aware of these new developments and trends to get the best out of it. I have listed down below some hot trends in the Managed IT Service sector for 2019 that every MSP should know.
1. Gear up to embrace the cloud
New stages are being introduced on the cloud to significantly increase client involvement and to fulfill the business requirements keeping pace with the digital transformation. The growing inclination towards certain clouds and occasional use of others has become a common practice in multi-cloud environments.
Automation means reduction in labor and that is why the entire IT environment aims to channelize automation as it reduces the substantial amount of work. MSPs should focus on offering automation solution as their main offering to add a competitive edge.
According to market experts, the concept of outsourcing is going to impact the MSP market to a great extent. With a significantly growing outsourced activity, it has become easy for MSPs to reduce their dependency on Service Level Agreement. Companies that outsource managed IT services can pay more attention to clients and employees.
2. Protect your data and information from cyber attack
Many incidents of Cyberattacks have made headlines in the last year which has forced companies to prioritize safety before anything else. This is the reason why companies always look for an MSP that provide ultimate security to their data and information.
3. Increased merger and acquisition
There has been a significant increase in merger and acquisitions related to the tools that are used by MSPs to successfully run their business operations. This has been brought about by the requirement to have an integrated solution under the same roof. That is why MSPs that do not have certain solutions, choose to merge with or acquire agencies that offer those solutions.
4. Rising technologies like IOT and blockchain
The emerging technologies like IOT (internet of things) can open doors of possibilities for MSPs. A recent report suggests that IoT devices that are running are believed to increase to 10 billion by 2020 and 22 billion by 2025. Businesses require proper skill set and expertise to utilize these technologies. In the near future SMBs are also expected to incorporate AI, virtual reality, augmented reality, and other advanced technologies.
5. Grow in "as a service" technology
According to industry experts as-a-service technologies like PaaS (platform) IaaS (Infrastructure) and SaaS (software) will witness a massive growth in the near future. The advantageous features of these technologies include scalability, security and affordability.
It takes a lot of effort and hardwork to become a successful MSP as it demands perfection from the very first step to signing contracts to managing services. At the same time being updated about the current trend in the market can surely guarantee faster capitalization than the competitors.